Pregnancy/Parenting Support
Health Families Ohio

HFO) Healthy Family Ohio provides support to expecting mothers to prepare for the birth of their child and support new parents/caregivers with ongoing education and information on milestones to ensure healthy development during the vital early years prenatally until your child is 3 years of age.
---
Nurse Family Partnership
(NFP) Nurse Family Partnership is a home visiting model that is utilized to provide support to first time mothers throughout pregnancy until your child reaches the age of 2. Once enrolled you will be assigned your own personal nurse that will schedule visits to offer advice, and connections to community resources that may be beneficial.
---
Parents as Teachers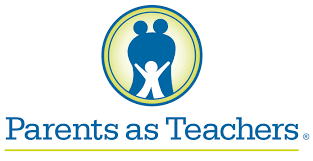 (PAT) Parents as Teachers provides parenting support to pregnant mothers and/or families with young children up until your child is 3. You will be assigned a Parent Educator who is a specialist in child development and who is ready to share ideas on handling difficult situations, fun activities to boost development, conduct screenings, and assist with achieving family goals.
---
Moms & Babies First
Certified Community Health Workers support expecting African American mothers to help support healthy pregnancies, positive birthing outcomes, and ongoing education and support to maximize your child's development through their first year of life.